Blog Home
Pet Costume Ideas for Halloween 2021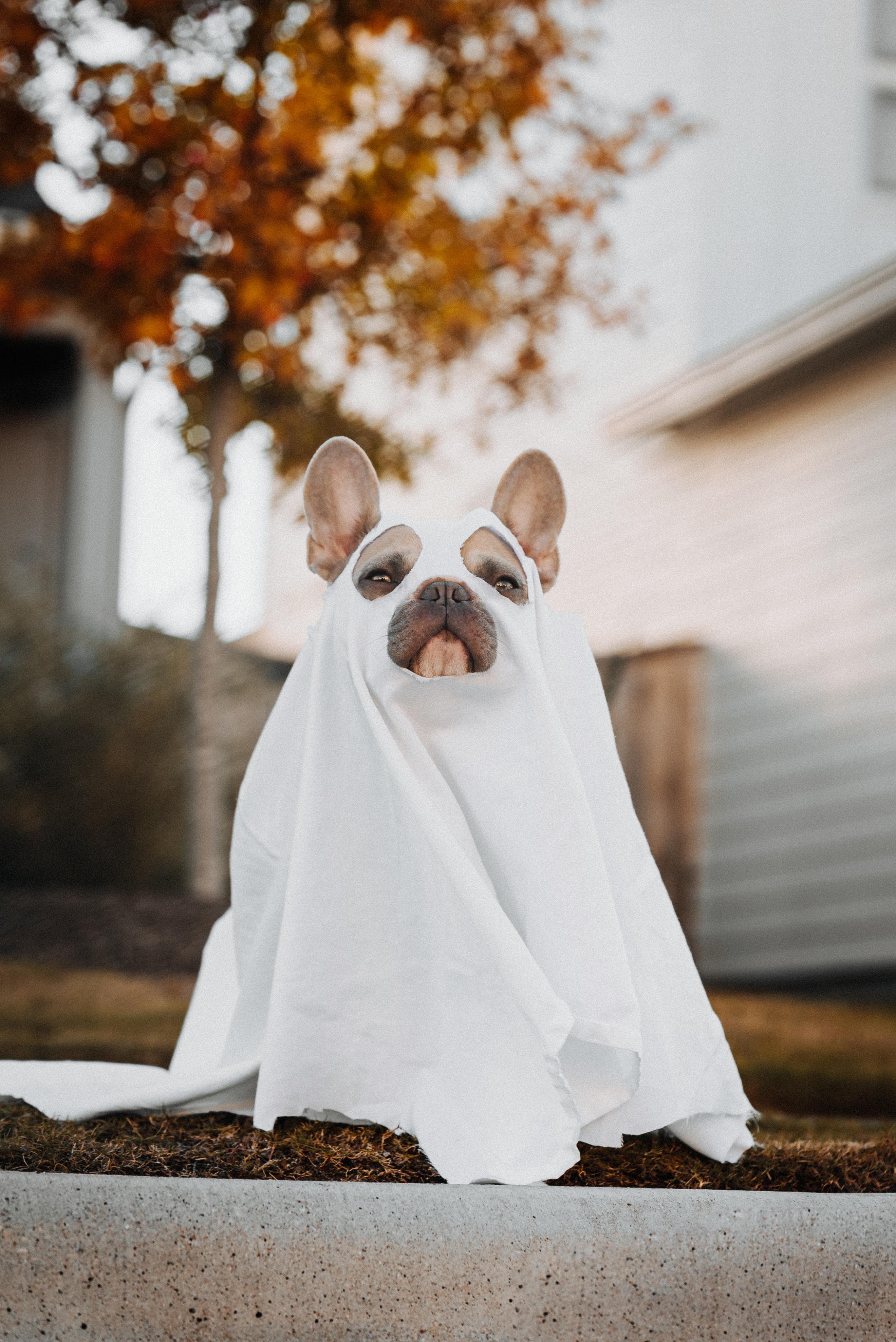 It's never too early to start thinking about Halloween costumes and that goes for your pet too! Our pet friendly community has plenty of furry residents and we love seeing them dressed up during the spooky season! If you're stumped on ideas, keep reading for inspiration.
Pet/Person Matching Costumes
Matching your costume with another human is so last year. This year, we're all about matching with your pet! You can travel to the land of Oz with Wizard of Oz themed costumes giving you creative options like Dorothy, Toto, Tin Man, Cowardly Lion, Scarecrow, and the house that squished the Wicked Witch of the West. Speaking of witches and wizards, catch the train to Hogwarts and bring magic to life with Harry Potter themed costumes consisting of scarves, glasses, and wands coordinated with the house colors of Gryffindor, Ravenclaw, Hufflepuff, and Slytherin. Save the town as a gang of superheroes and their sidekicks like Superman, Batman, and Robin - to name just a few. For a more earthly approach, you can dress up as a beekeeper or gardener and your four-legged friends can match as a beautiful flower or buzzing bumblebee.
Food Themed Costumes
Food themed costumes are cute enough to eat, but don't let the chef catch you slacking! A tiny chef hat and bandana apron will show off your pet's cooking prowess, even if they usually munch more than they make. And what's on the menu? A fine selection of hot dogs, tacos, and donuts, of course! We can't forget to decorate with a little orange pumpkin costume.
Other Animals
Dressing your pet up as a different animal will never get old. A magnificent mane turns your regular pet into a fur-ocious lion while a simple pair of black wings does the trick for a bat. If you have a brown or tan colored pet, add some dots to their back with fur-safe paint or non-toxic chalk to look like a baby deer and everyone will be fawning over them. If you have a black pet, you can use the same pet-safe paint to make them into a skunk that won't require a tomato bath.
Fantasy Costumes
Embrace fantasy and the fun of a medieval renaissance theme by dressing as a king or queen and making your fur baby into a princess in a dress or the royal court jester with a clown collar. Keep things enchanting with a whimsical set of fairy wings or a fearsome dragon suit.
Spooky Costumes
There are tons of options for classic Halloween costumes. You can turn a cat into a vampire like Dracula with a tiny cape or draw bones on a dog for an undead skeleton look. Upcycle an old sheet into a ghost costume by cutting out holes for the ears, eyes, and snout or keep things simple with a miniature witch's hat. Reveal your pet's true colors by dressing them up with an angelic halo or devil horns - whichever is more accurate.
Many of these you can make at home if you get a little crafty but in case you don't have the time or know-how to make it work, there are a few different PetSmart and PetCo locations in Vancouver where you can find a cute costume. If you plan ahead and take shipping time into account, we recommend seeing what sites like Etsy and Chewy have to offer!
However you and the fur kids decide to dress up for Halloween, make sure you take a picture and share the results with us on
Facebook
or
Instagram
. We'd love to see what you come up with!