Blog Home
Where to Find Cherry Blossoms in Vancouver, WA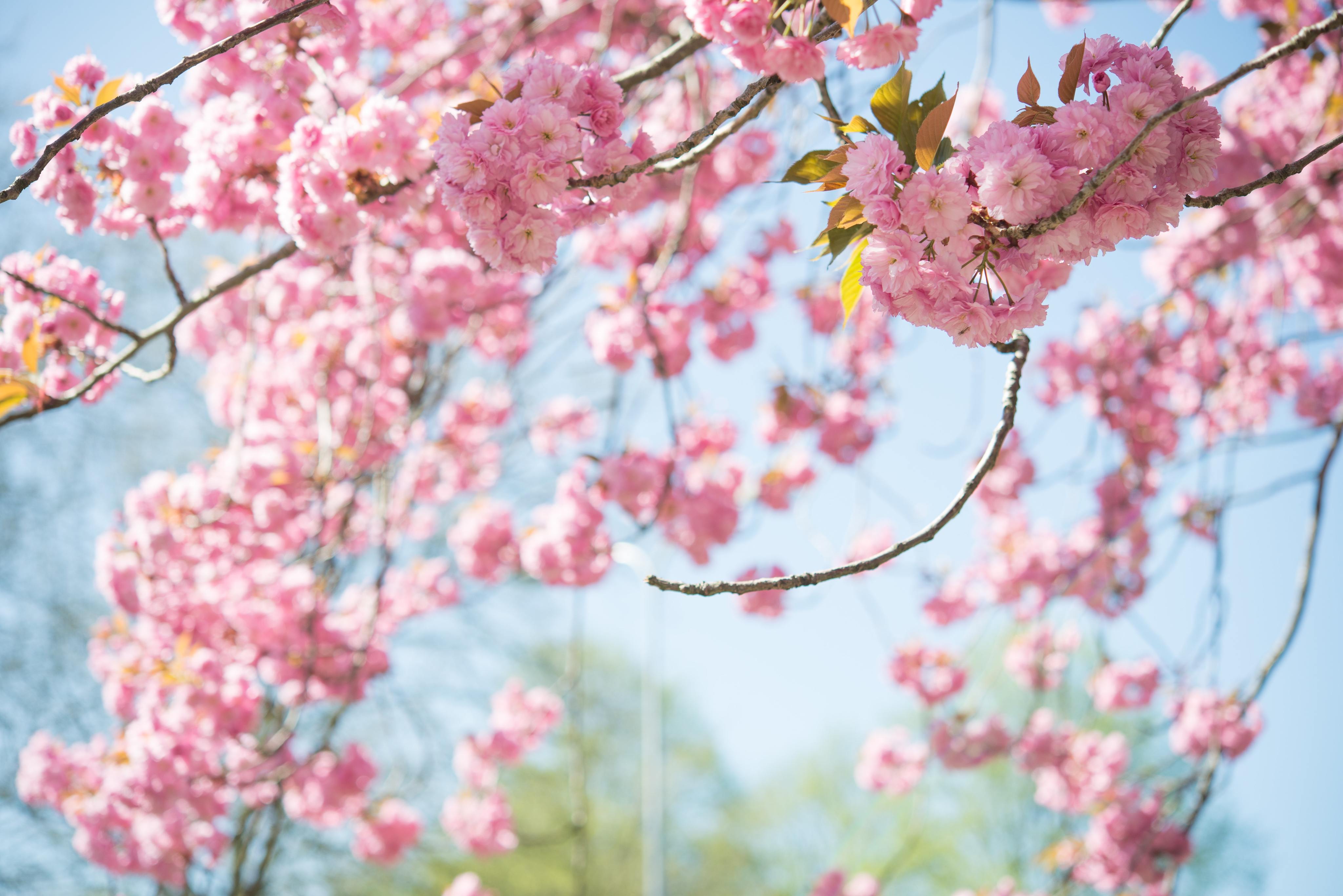 The biting cold of winter is passing and the cherry blossoms are starting to bloom! Before you know it, they will reach their peak, so pack a picnic and find a spot to admire these delicate blossoms. There are tons of cherry blossom trees in Vancouver, but a few concentrated areas are especially beautiful and deserve their own viewing. Read on for where to find cherry blossoms in Vancouver, WA.
Fisher's Landing
You'll find cherry blossom trees planted all over Fisher's Landing and East Vancouver in general. They are especially gorgeous on the streets running between 164th and 192nd south of Mill Plain. You can take a drive around the area and pass tons of little neighborhood parks and streets covered in flowers. It's really a sight to see!
Clark College
Clark College near Downtown Vancouver has a Sakura Festival every year, that began in 2006. Over 25 years ago the City of Vancouver was given 100 Shirofugen cherry trees by our sister city in Joyo, Japan. They are a gift of friendship and planted at Clark College as a reminder of the enduring bonds between our region and Japan. The festivals that have been held since then are stunning and there's always fantastic speakers and presentations. This year they are holding that festival virtually, but you can still visit the flowers in person and take a picnic to enjoy with you.
Fort Vancouver
Take a stroll through Fort Vancouver and you'll find beautiful cherry blossom trees all around. There are some gorgeous clusters around the East Barracks.
If you head out to enjoy these beautiful blooms, share your photos on social media with us! We'd love to see them! Visit us again next week for more spring fun in Vancouver, WA.